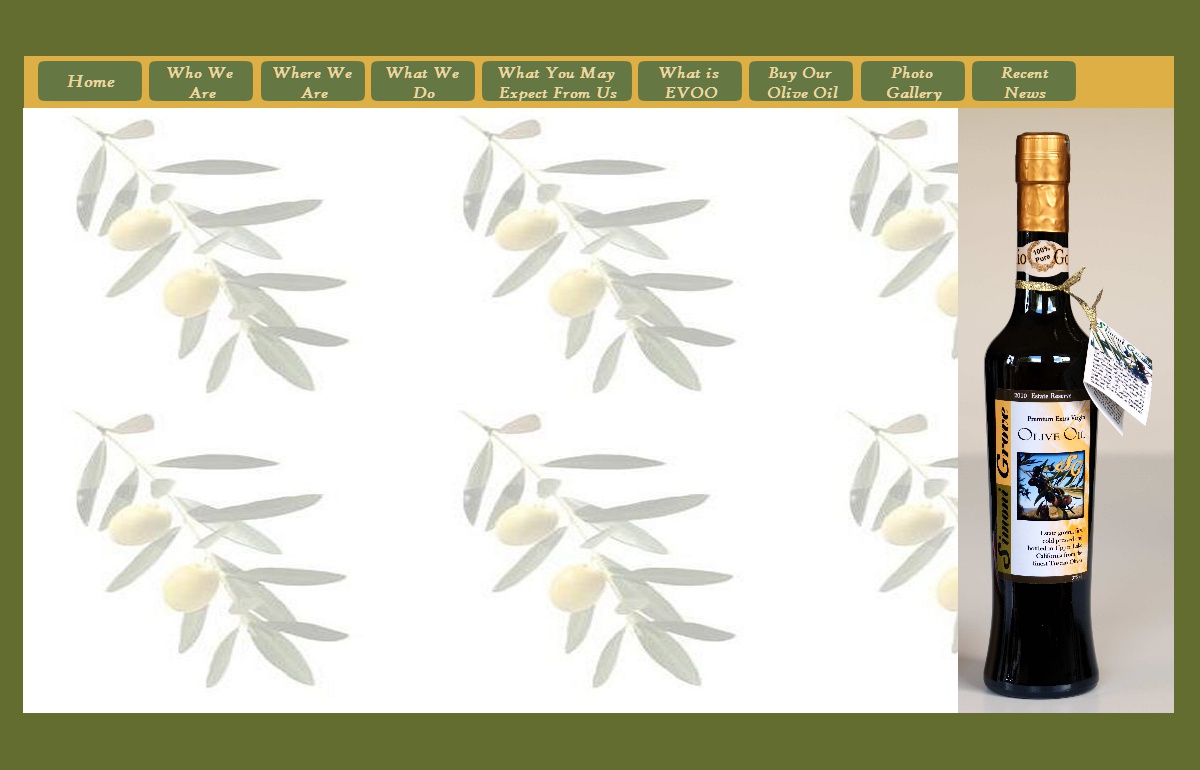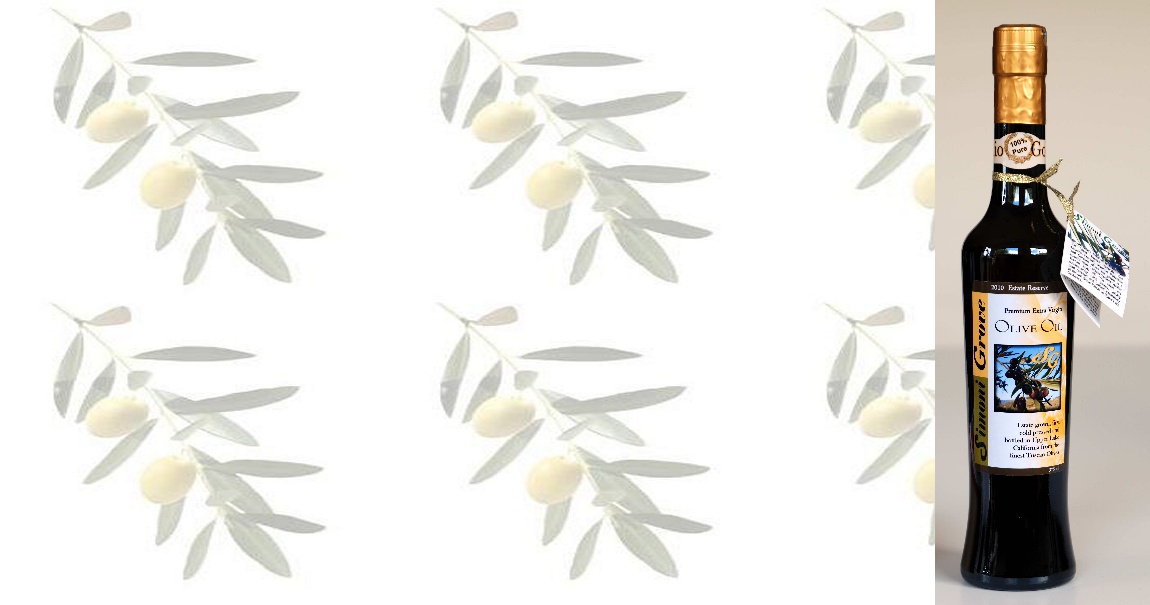 Extra Virgin Olive Oil
The highest quality olive oil -- characterized by perfect flavor and odor, max acidity (oleic acid) of 0.8g/100g - (0.8%) with maximum peroxide value milliequivalent 02/Kg of 20. Peroxide values of fresh oils are less than 10 milliequivalents per Kg.

In some regions, extra virgin oil is judged by a panel of experts for taste, mouth feel, and aroma. This oil tends to be most delicate in flavor, and is preferred for salads or served at the table with bread for dipping, or added to soups and stews.

Virgin Olive Oil
Just slightly less perfect -- with maximum acidity (oleic acid) of 2g/100g - (2%) with maximum peroxide value mequiv 02/Kg of 20.

Refined Olive Oil
May not be the result of a single, simple pressing. Often cold-pressed is a marketing label rather than a processing technique. Is light yellow color rather than greenish yellow.

Simoni Grove
P.O. Box 791
Upper Lake, CA 95485

Website by
Wayne Simoni

Simoni Grove